Despite the recent housing downturn, property prices are higher in most parts of the country than before the pandemic. As a result, deposit requirements are higher.
Domain compared property prices in the December quarters of 2019 and 2022, and found that buyers need tens of thousands of dollars more today if they want to buy a house and put down a 20% deposit.
The increase in 20% house deposits for our four biggest cities were:
Sydney $55,709 increase between 2019 and 2022
Melbourne $25,995
Brisbane $43,560
Perth $25,697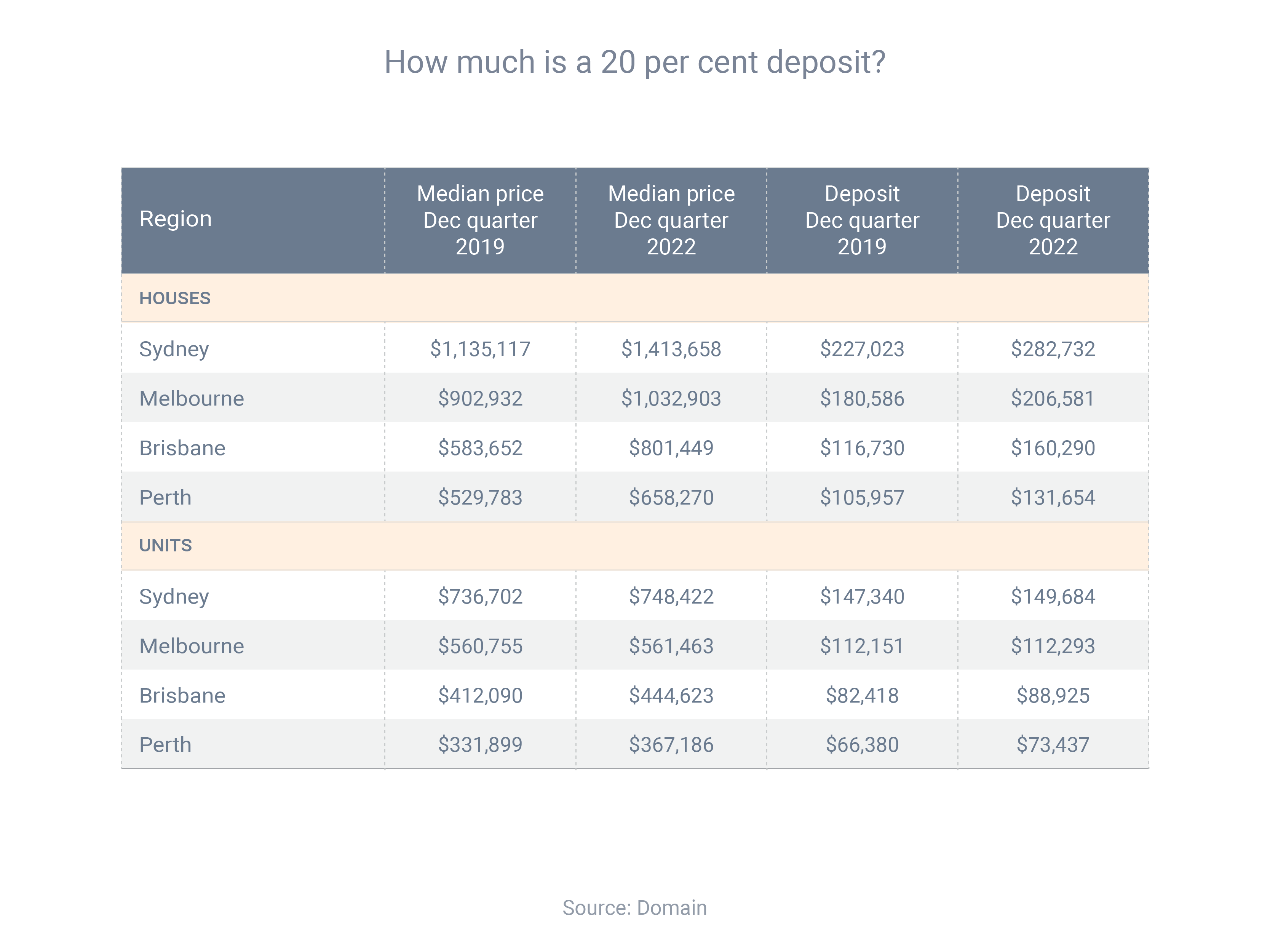 While the deposit barrier is high, it's not insurmountable.
As an expert mortgage broker, Hero Finance can potentially help you enter the market with a low-deposit loan. Generally, if your deposit is lower than 20%, you will need to pay "Lender's Mortgage Insurance" (LMI). The LMI will be added to your loan.
While it's never nice to pay an added fee, it can be money well spent if it lets you buy a property several years ahead of schedule.
If you need strategic mortgage help, Get in touch with your friendly Hero Finance broker to discuss your situation and what strategy would work best for you.